Battery Energy Storage System under the Goal of
Under the "Carbon peak and carbon neutrality" target vision, building a new power system with new energy as the mainstay has become the direction, and it also ushered in a leapfrog development opportunity for battery energy storage systems.
There are only two ways to achieve the goal of "carbon peak and carbon neutrality", one is the energy production side, and the other is the energy consumption side.
For the energy and power production side, clean energy must be substituted, such as nuclear power, wind power, and photovoltaic power generation.
For the energy consumption side, oil and gas use must be electrified. In the future, construction machinery, terminal machinery, agricultural machinery, and offshore work vessels will all become electrified.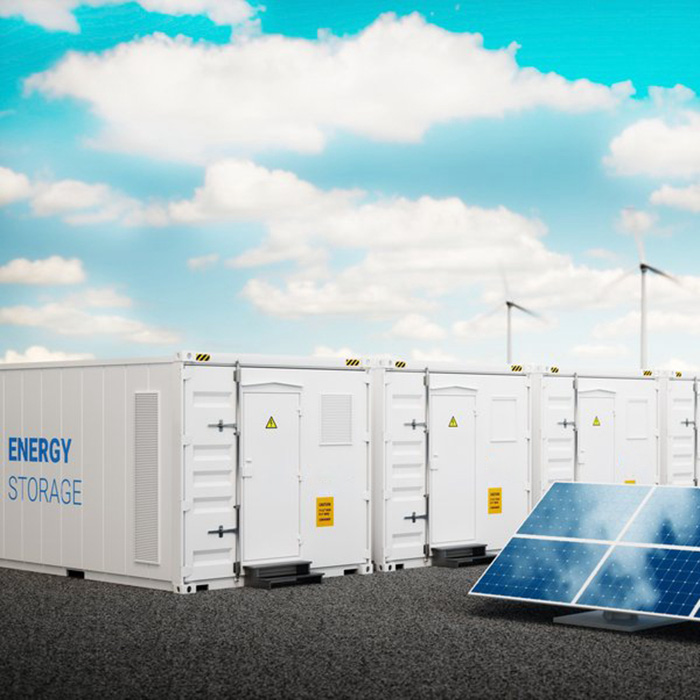 The battery energy storage system can effectively overcome the irregular output of wind energy or photovoltaic power generation, improve the energy utilization rate of wind and photovoltaic power generation systems, and achieve a balance between peak and valley power in the power consumption field. Under the general trend of "carbon peak and carbon neutrality", its market development prospects are full of imagination.
Because wind power and photovoltaic power generation have high volatility, battery energy storage systems must be used to greatly improve the quality of power generation. Therefore, the most important clean energy power stations in the future will be photovoltaic energy storage power stations or wind storage power stations.
Whether it has a full-scenario solution for energy storage on the power generation side, transmission and distribution side, and user side, and whether it has multi-dimensional competitiveness such as "all-round safety and reliability, full system long life, full-cycle high-efficiency benefits, and full-scenario agile application" products, this will be the core competitiveness of battery energy storage system integrators.
The market prospects of battery energy storage systems are broad, not only limited to household battery energy storage systems, but also include the broader market mentioned above.
Xiamen WinAck is a professional supplier of battery pack assembly machines and battery test stations, which can provide strong support for the manufacture of battery energy storage systems.