BYD plans to increase 8 blade battery production lines during the year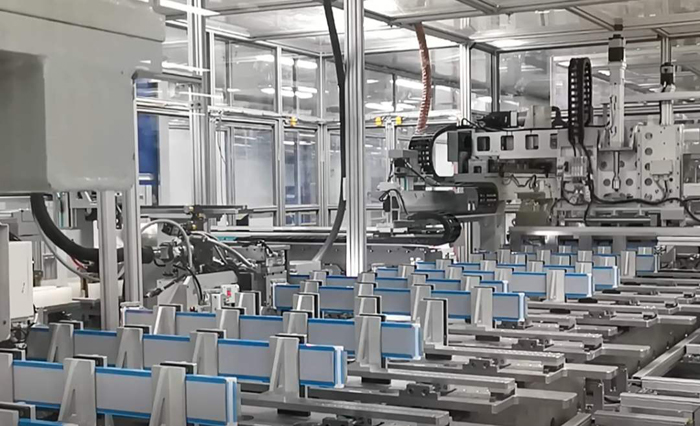 After the introduction of the BYD blade battery, it was favored by many car companies, driving the entire lithium iron phosphate battery to recover strongly. Although the high endurance advantage will still help the ternary lithium battery to further expand the market, but the current situation of ternary lithium battery "one big" may change.
Since its debut in March this year, BYD blade battery has attracted much attention in the industry. Recently, the competition with CATL's "acupuncture experiment" has frequently entered the people's field of vision, which has caused heated discussions and even raised its market expectations.
"At present, many international brands have negotiated blade battery cooperation with BYD. In view of the higher than expected market feedback, BYD has decided to expand the production line of Chongqing Fudi blade battery from the current 6GWh annual capacity expansion to more than 13GWh at the end of the year." BYD According to aspects, BYD's external battery models are also expected to be launched in the second half of 2021 or early 2022.
The blade battery is a lithium iron phosphate battery product launched by BYD in March this year. The single cells of 96 cm long, 9 cm wide and 1.35 cm high are arranged together in an array, inserted like a "blade" In the battery pack, the modules and beams are skipped during grouping, which reduces redundant components and forms a structure similar to a honeycomb aluminum plate. While improving the safety performance of the battery pack, the volume utilization rate has also increased by more than 50%.
"In the beginning, we planned to invest four production lines, and later added two more production lines in response to the surge in bookings. Recently, according to the arrangement of President Wang Chuanfu, our factory is planning to add two more production lines in the near future." Fudi Battery Factory staff said that even so, the capacity of the Fudi Battery Factory this year has been booked out.
It is understood that the Fudi Battery Factory is currently the only production base of BYD's blade battery. The plant has a total investment of 10 billion yuan and a planned annual production capacity of 20GWH. At present, one production line has been put into operation, and the second one is still under commissioning. It is planned to put into operation eight production lines during the year. "With the increase in market demand, BYD will further expand the production capacity of blade batteries by rebuilding existing factory production lines and newly-built production lines." Sun Huajun, deputy general manager of Verde Battery Company, introduced.
Based on 9 years of battery pack assembly machine manufacturing experience, Xiamen WinAck has accumulated a lot of engineering data and experience in the R&D of lithium battery pack production lines and automatic productions, and has already owned a number of product patents.